Apakah itu I-Lestari KWSP?
I-Lestari KWSP adalah suatu skim pengeluaran wang KWSP di mana pencarum di bawah umur 55 tahun boleh mengeluarkan wang KWSP Akaun 2 minimum RM 50 sebulan dan maksimum RM 500 sebulan untuk tempoh 12 bulan. Skim ini diperkenalkan bagi membantu pencarum KWSP menghadapi wabak pandemik COVD-19 yang telah mengganggu punca pendapatan bagi seluruh rakyat Malaysia.



Bila Boleh Buat Permohonan?
Permohonan boleh dibuat mulai 1 April 2020 sehingga 31 Mac 2021. Setelah lulus permohonan, anda akan menerima wang I-Lestari KWSP untuk tempoh 12 bulan.



Panduan Permohonan I-Lestari KWSP
Pertama, pergi ke web KWSP (https://www.kwsp.gov.my/ms/home) dan log masuk ke KWSP I-Akaun anda. Sekiranya belum buat akaun KWSP, rujuk artikel di sini: https://hartanahviral.com/panduan-semak-penyata-kwsp-secara-online-2020/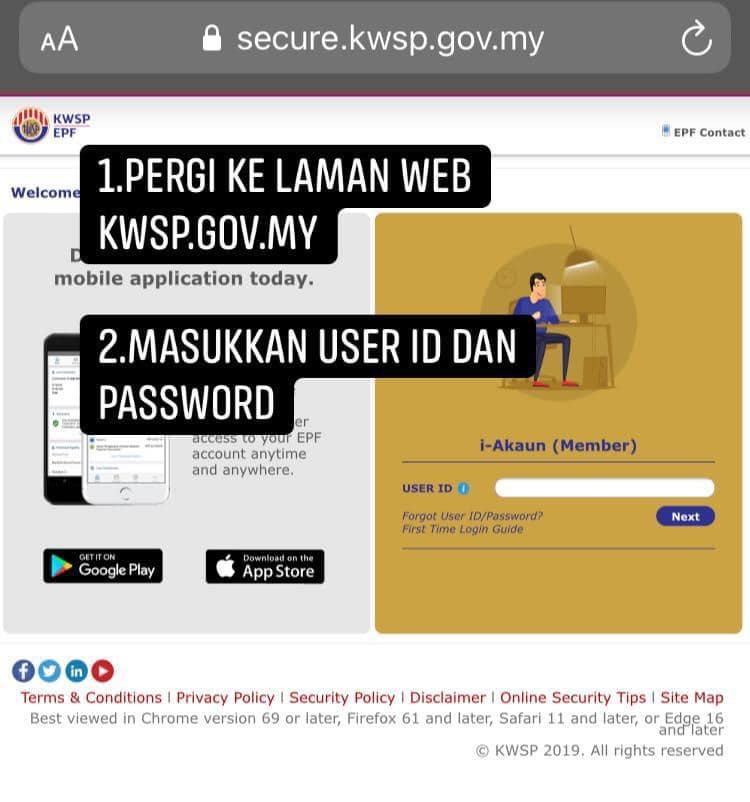 Setelah log masuk, klik pada pilihan 'Withdrawal' yang terletak di bahagian kanan atas.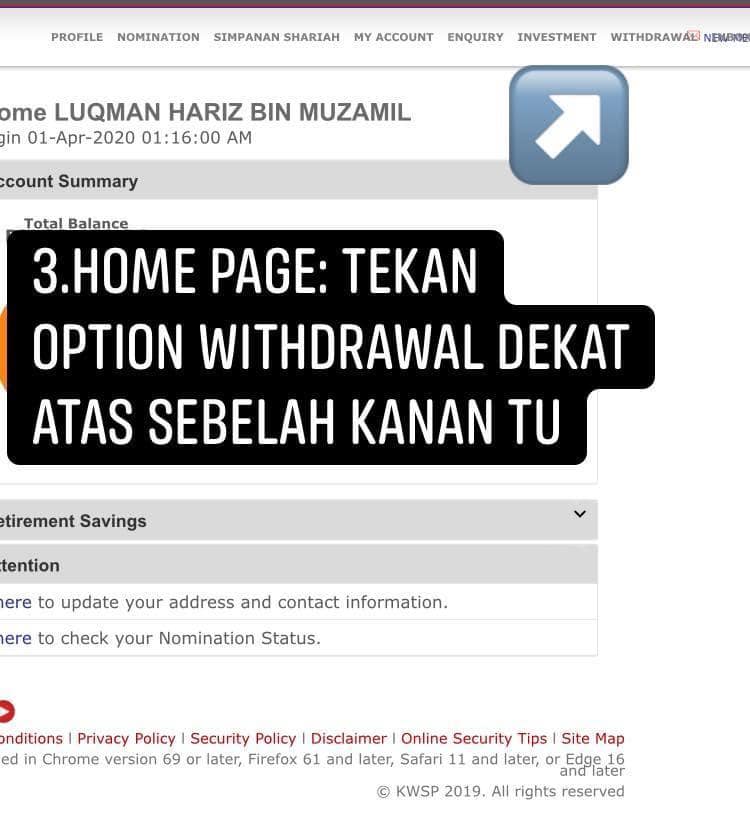 Klik pada 'New Application'.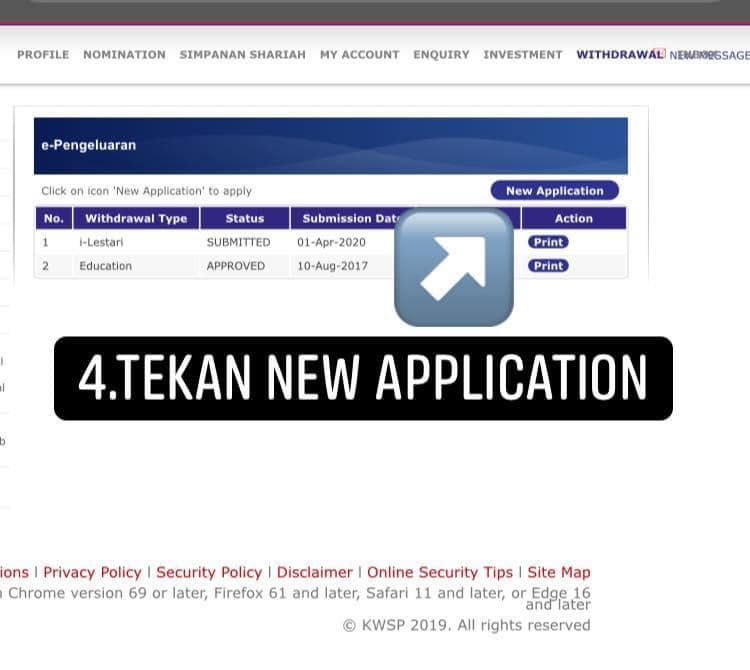 Klik pada 'Withdrawal Type'.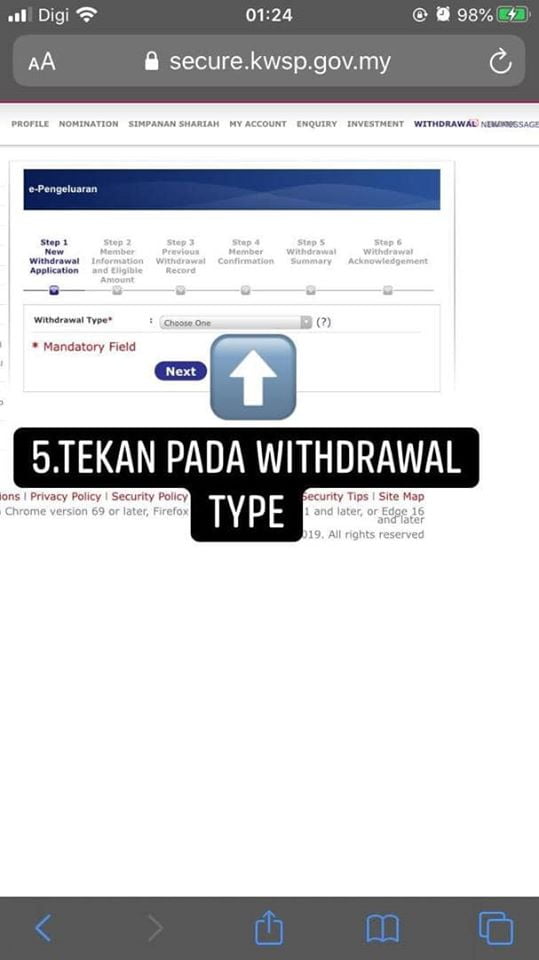 Pilih i-Lestari.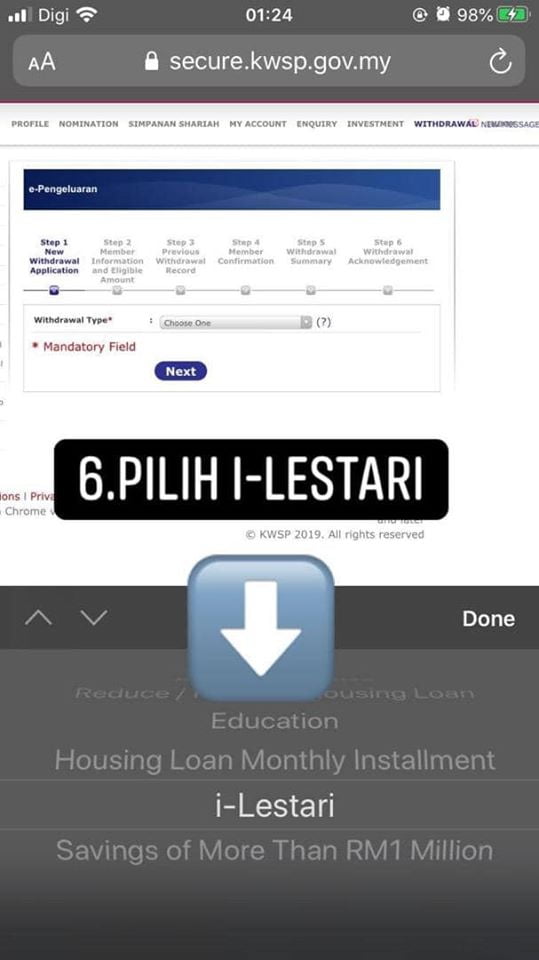 Apabila keluar 'pop-up', tekan X untuk tutup. Kemudian klik next.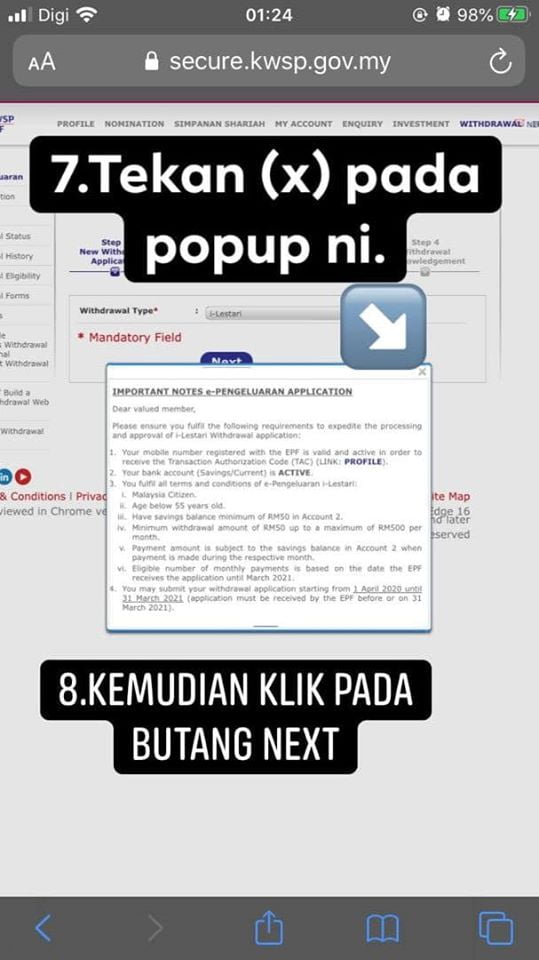 Masukkan amaun pengeluaran (minimum RM 50 & maksimum RM 500). Kemudian, pilih syarikat bank anda dan masukkan nombor akaun anda. Kemudian klik next.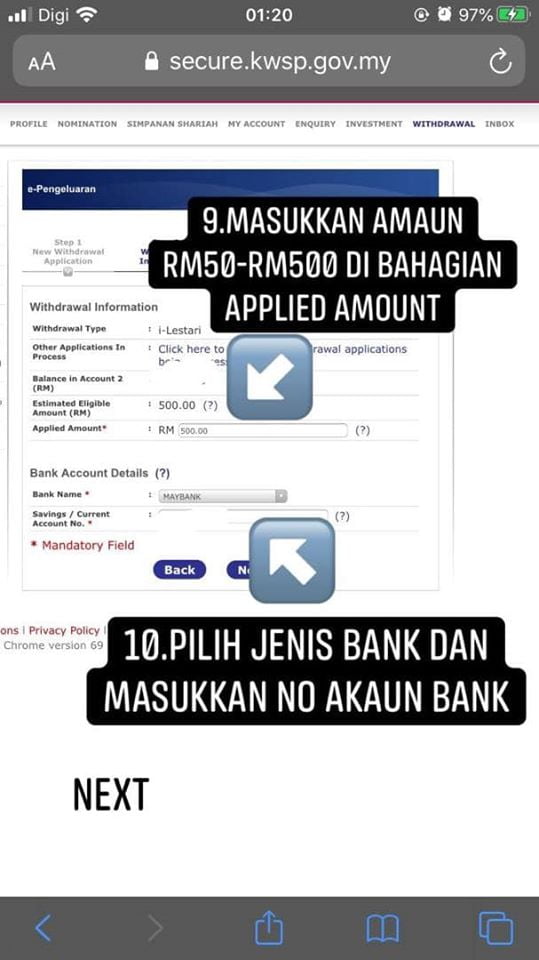 Pada bahagian ini, kemaskini maklumat peribadi anda sekiranya ada perubahan.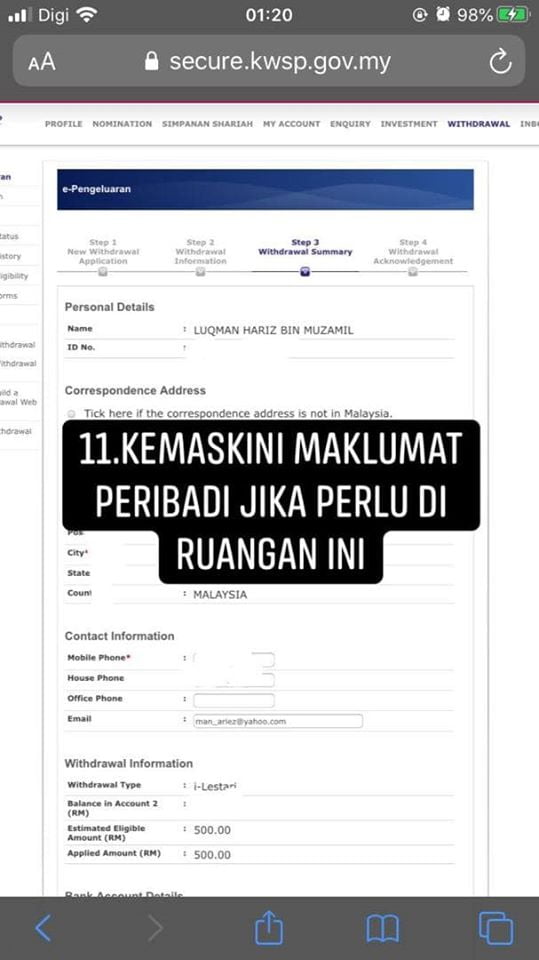 Di bahagian bawah sekali, klik di kotak pada ayat bertulis 'I hereby confirm that I have read, understood and agreed with the stated Declaration Terms and Conditions. Kemudian klik request TAC'.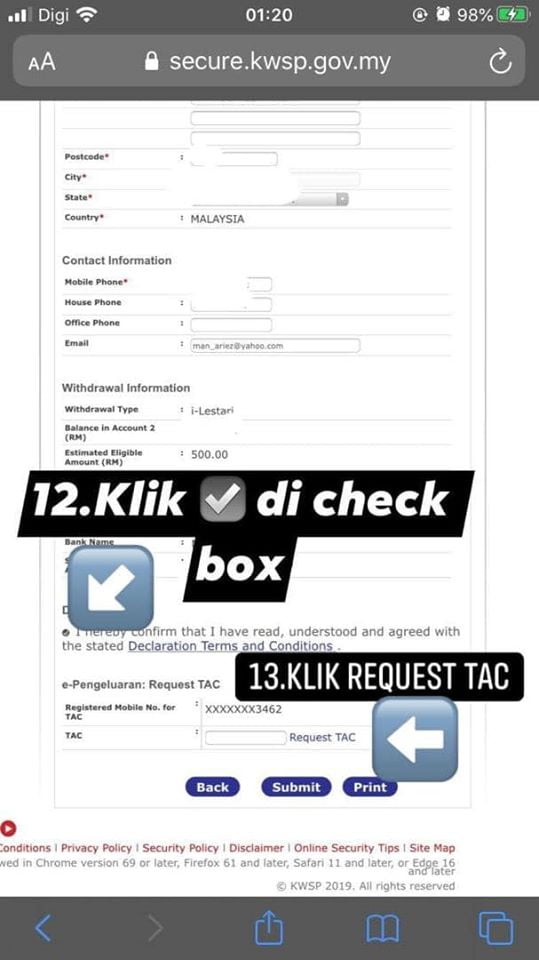 Tunggu sms nombor TAC yang dihantar oleh KWSP kepada nombor telefon anda. Setelah dapat sms TAC, masukkan nombor tersebut di dalam kotak TAC. Kemudian tekan 'submit'.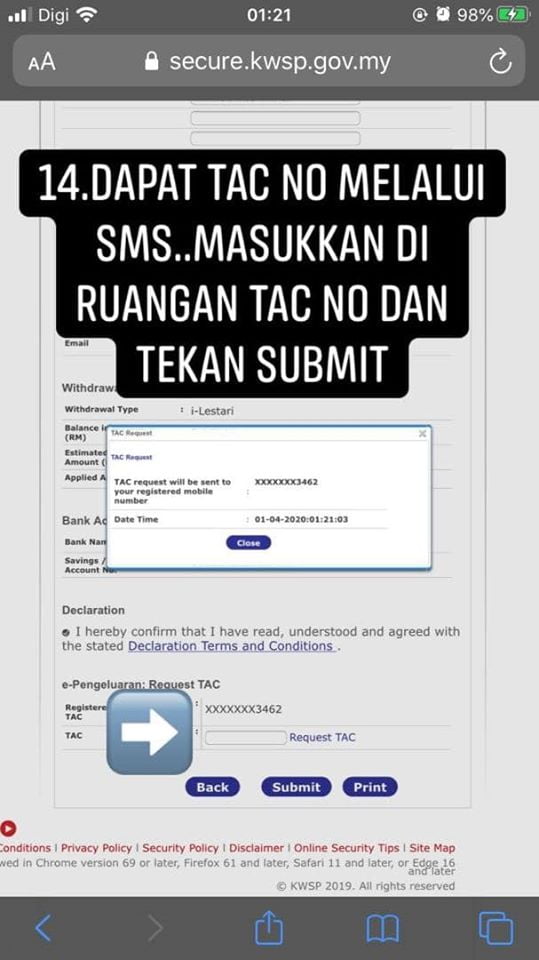 Tahniah! Permohonan anda telah lengkap! Anda boleh tekan butang 'print' untuk dapatkan lampiran permohonan i-Lestari KWSP. Semoga bermanfaat.